UPDATE 2:10 p.m.
One person is dead from the vehicle crash that happened Tuesday morning on the Coquihalla Highway.
Around 8:30 a.m., BC Highway Patrol, Integrated Collision Analysis & Reconstruction Service (ICARS) and BC Emergency Health Services (BCEHS) were called to the scene close to the Carolin Mine exit, southbound on the highway. The crash was between a car and a commerical flatbed truck.
The person was pronounced dead at the scene.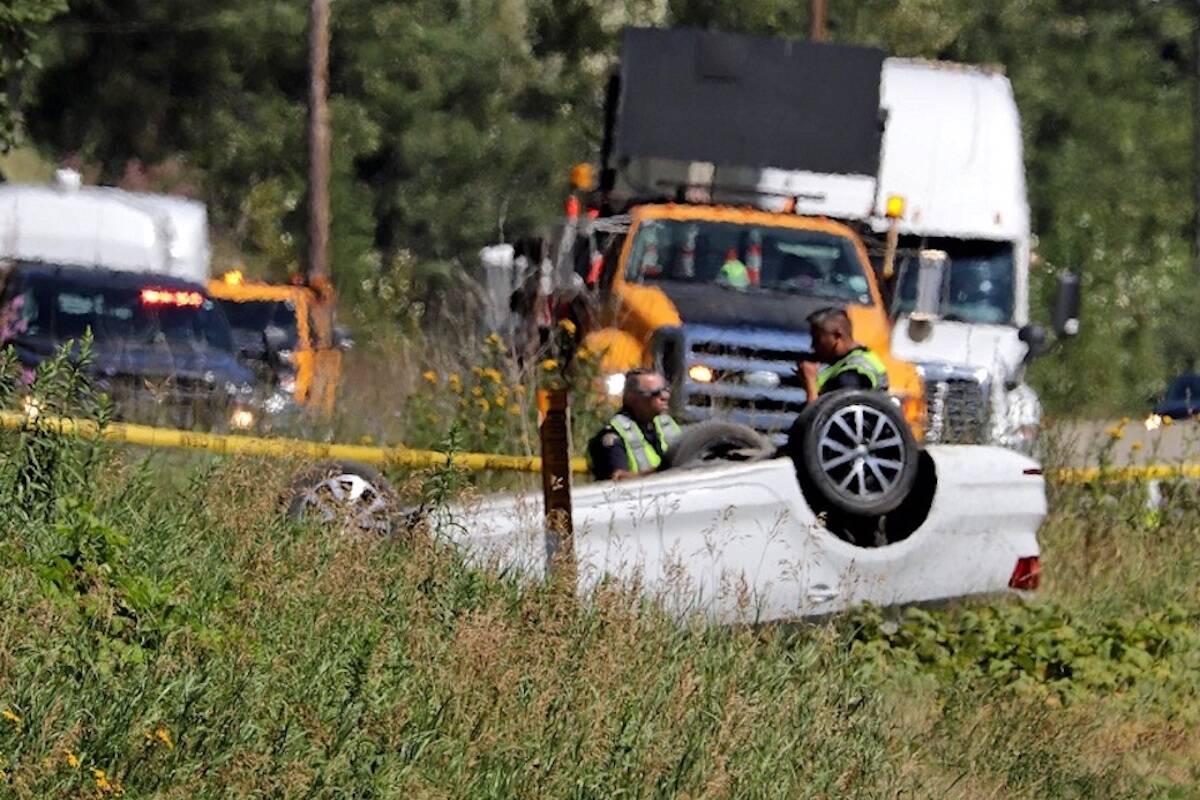 Highway patrol is in the early stages of the investigation but it appears drugs and alcohol were not a factor in the crash.
Anyone who witnessed the crash or has dashcam footage is to call BC Highway Patrol at 604-702-4039.
According to DriveBC, the soundbound lanes will continue to be reduced to one lane in the area until at least 5 p.m.
Original
A vehicle crash is causing delays southbound on the Coquihalla Highway.
The crash occurred around 9:30 a.m. just before the Carolin Mine exit. Southbound is down to one lane in the area.
⚠️ #BCHwy5 Southbound vehicle incident just before the Caroline Mine Rd exit has it reduced to a single lane. Expect delays. #HopeBC #OthelloBC
ℹ️ For more info: https://t.co/Y9YSDbB6fm

— DriveBC (@DriveBC) August 1, 2023
Emergency vehicles are at the scene.
DriveBC's next update is at 11 a.m. Delays are expected.
More to come.
---
@cunninghamjordy
jordy.cunningham@kelownacapnews.com
Like us on Facebook and follow us on Twitter.