The Rossland Curling Society is sliding into a historic quasquicentennial season.
Formed in 1898, the Society will celebrate one-and a-quarter centuries or 125 years of curling in the Golden City, one of the longest running rinks in B.C.
"We are unveiling our fresh new identity and branding that artfully weaves together our past achievements with our modern aspirations, a true reflection of who we are as a curling community," said Rossland Curling Society acting vice president Frank Conradie.
The club's refreshed Rossland Curling logo is a harmonious blend of tradition and innovation, capturing the society's values of community, inclusivity, tradition, fun, and excellence, Conradie explained.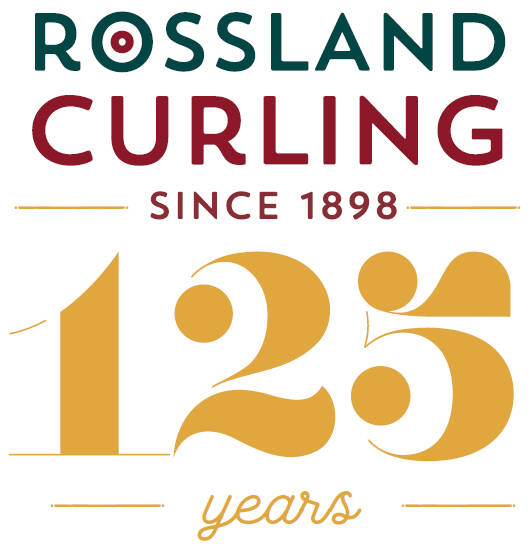 A second big reveal will be an extensively renovated lounge and bar area, where curlers can relax and socialize after a match.
"Shaped by the masterful eye of talented local architect Demitri Lesniewicz, we restored and accentuated the rustic historical post and beam timber construction of the facility, while adding beautiful natural wood accents, energy-efficient lighting, and updated commercial appliances."
The club received generous contributions from Mountain High Lighting, Rossland Lumber, Eddy Shepherd Electrical, and local master carpenter Mike Grime, not to mention many member volunteers.Together the club is crafting one of the best off-ice facilities in the Kootenays.
In addition, registration is now open for the Heritage Bonspiel. The very special 125 year celebration will hit the hack in mid-November and is made possible by its generous gold event sponsor, Hil-Tech Construction.
"This will be an event for the ages, with top-tier ice, prizes, banquet and dance, live entertainment, and a heartfelt salute to our heritage," added Conradie.
Limited spots are available and going fast, so get your registration in early at: rosslandcurling.org/bonspiel.
The club will also be running a "Cool Curling" program, a four-week learn-to-curl program for beginners starting in October. This will be followed up by a four-week super fun beginners league.
Both of these programs will be free of charge to all participants, made possible by a generous grant from the Government of Canada's Community Services Recovery Fund. More details on the program will be coming soon.
For more information visit rosslandcurling.org, or email info@rosslandcurling.org.