For Mustang devotees, heartbeats quicken, blood pressures rise and palms moisten in anticipation of a new model. They likely won't be disappointed when the 2024 fastback coupe and the convertible arrive in the summer.
Creating a new Mustang is likely tricky business for Ford's stylists who must keep in mind older buyers while appealing to increasingly more youthful demographics.
The result maintains the Mustang's recognizable shape yet adds fresh details. There's a sleeker hood that sweeps downward to meet an enlarged grille and lower air intakes. The front and rear fenders, which have been widened to accommodate increased distances between the left and right wheels, add to the Mustang's more aggressive looks.
The sweptback roofline tapers into a slightly shorter and sharply creased rear deck, but it gains about an inch of height, which Ford says better accommodates racing helmets for those track days.
Length and the distance between the front and rear wheels vary only slightly from the previous Mustang, if at all.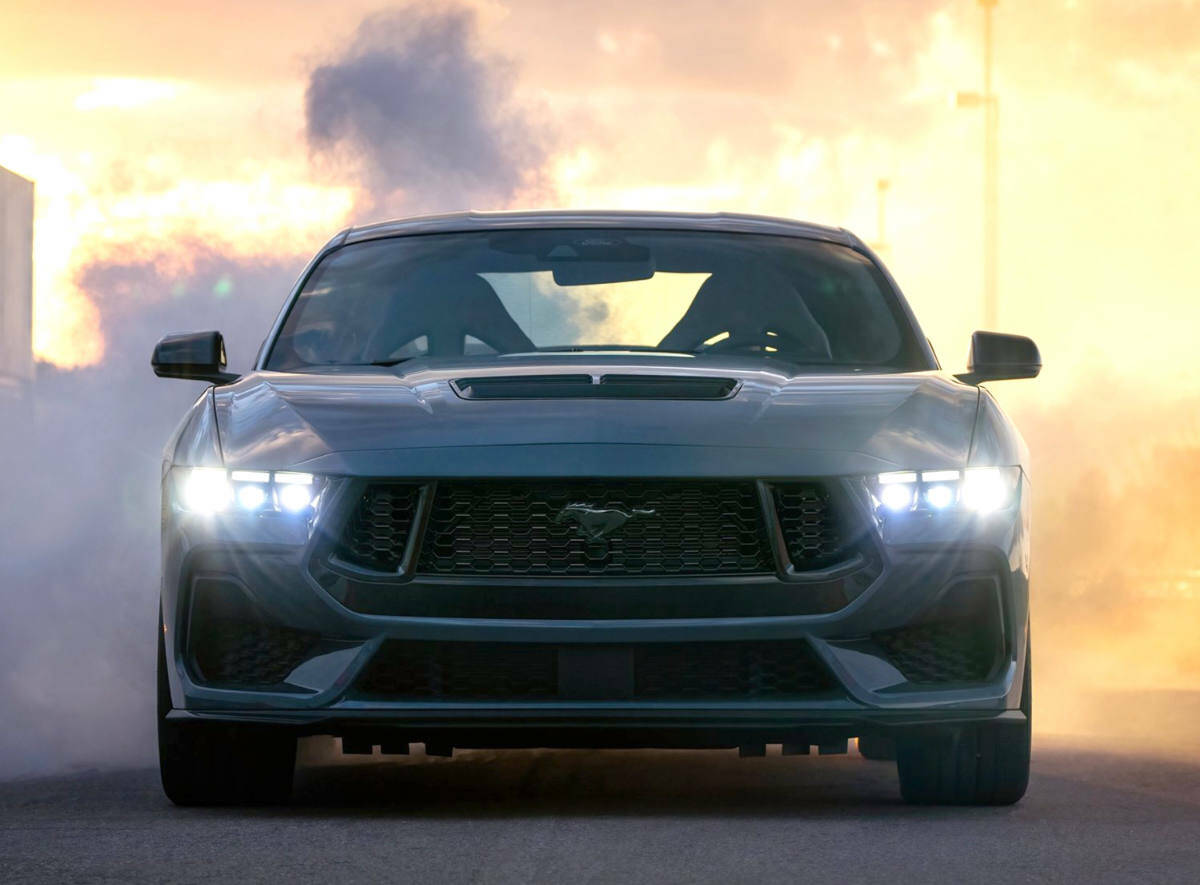 Where the exterior remains very much Mustang, the interior is a completely different story. A wide flat panel has a 12.4-inch digital instrument display that's fully configurable. Drivers can show as much or as little information as they wish. To the right, a 13.2-inch touch-screen operates most of the vehicle's variable functions such as infotainment and climate. Just one knob is present and it controls the audio volume.
The new 'Stang is familiar under the hood. The base turbocharged 2.3-litre four-cylinder puts out 315 horsepower and 350 pound-feet of torque, five more horsepower than the previous 2.3 with the same peak torque.
The 5.0-litre V-8 returns, but with 480 horsepower and 415 pound-feet in standard trim (previously 460/410 pound-feet). The optional performance exhaust system adds six horsepower.
A new Mustang Dark Horse coupe comes with a 500-horsepower 5.0-litre, achieving the magical 100 horsepower per litre.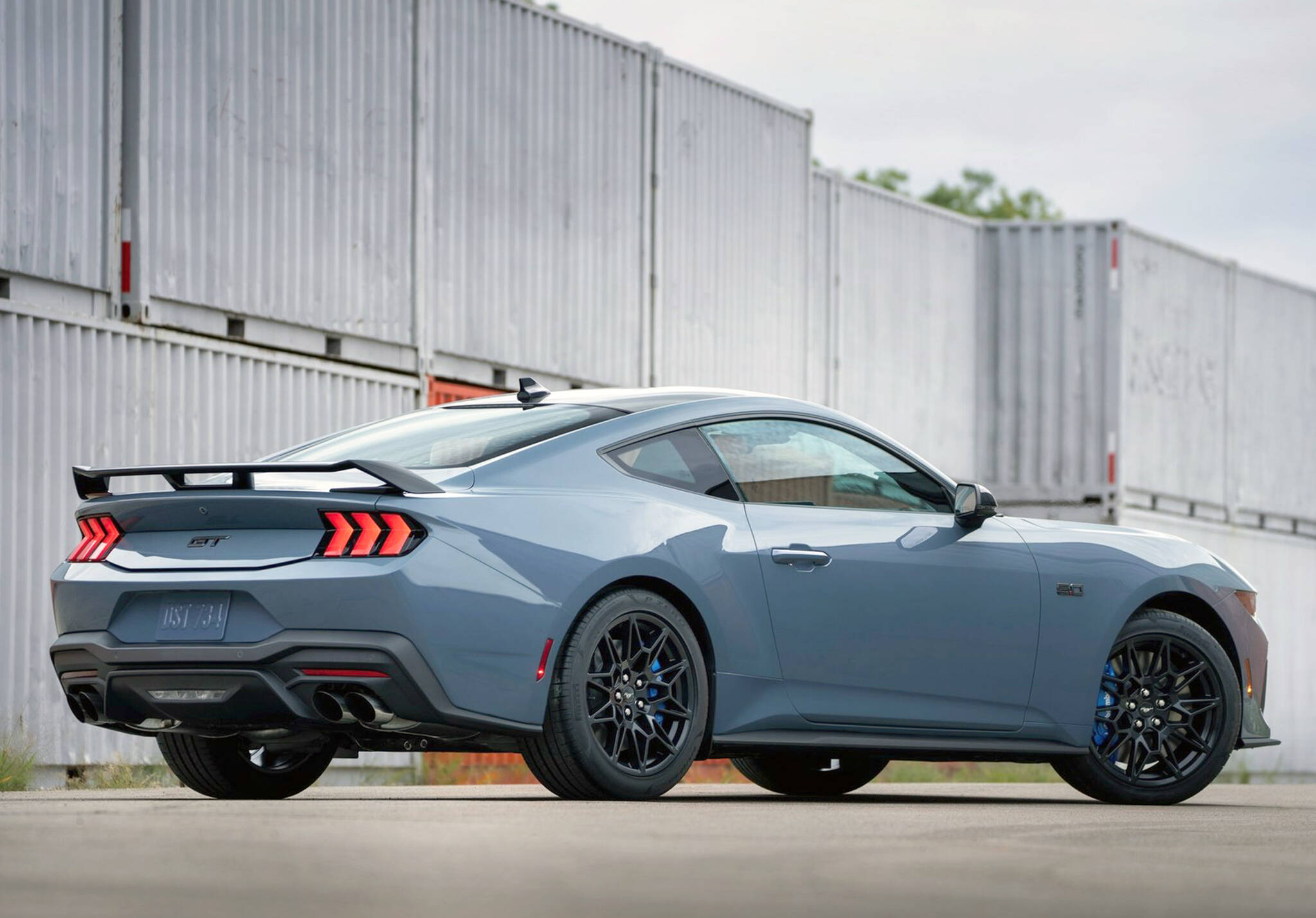 Other track-oriented Dark Horse content includes a limited-slip differential, quad-exhaust outlets, adaptive shocks and unique front- and rear-end styling, including a fixed rear wing. Available are 19-inch Pirelli P Zero summer tires and carbon-fibre wheels. Many of the suspension modifications are optional with other Mustang trims.
Pricing isn't available but count on an increase from the previous $28,900 (coupe) or $34,300 (convertible) starting points.
Both will be well-equipped, including welcome lights that shine on the ground as you approach the vehicle. Automatic-transmission Mustangs get remote engine start with a Remote Rev program: At the push of a button, the engines briefly spring to life. That's a bit showy, but hey, it's a Mustang.
The GT gets leather-covered seats, wireless phone charging, premium sound system and 19- or optional 20-inch wheels (17-inchers come on base models)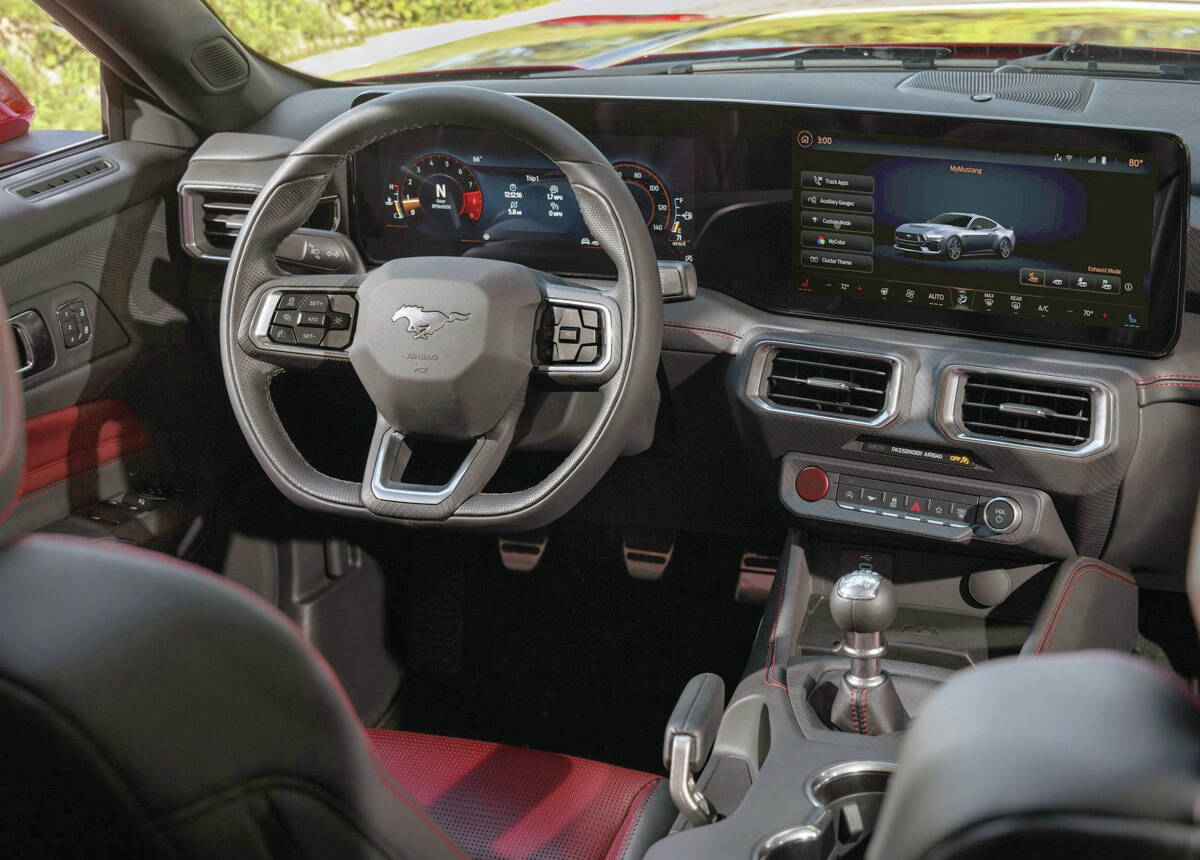 An optional Performance pack incorporates a special Electronic Parking Brake that lets drivers execute drifting maneuvers — forced ostentatious oversteer — on closed courses.
Considering the increasing swarm of electric vehicles (including the arrival of the Mustang Mach-E), it might feel reassuring for some buyers that Ford hasn't forgotten about the traditional Mustang aficionados and their thirst for what's becoming old-school piston-driven performance.
But it does beg the question: When will the Mustang join the electric party?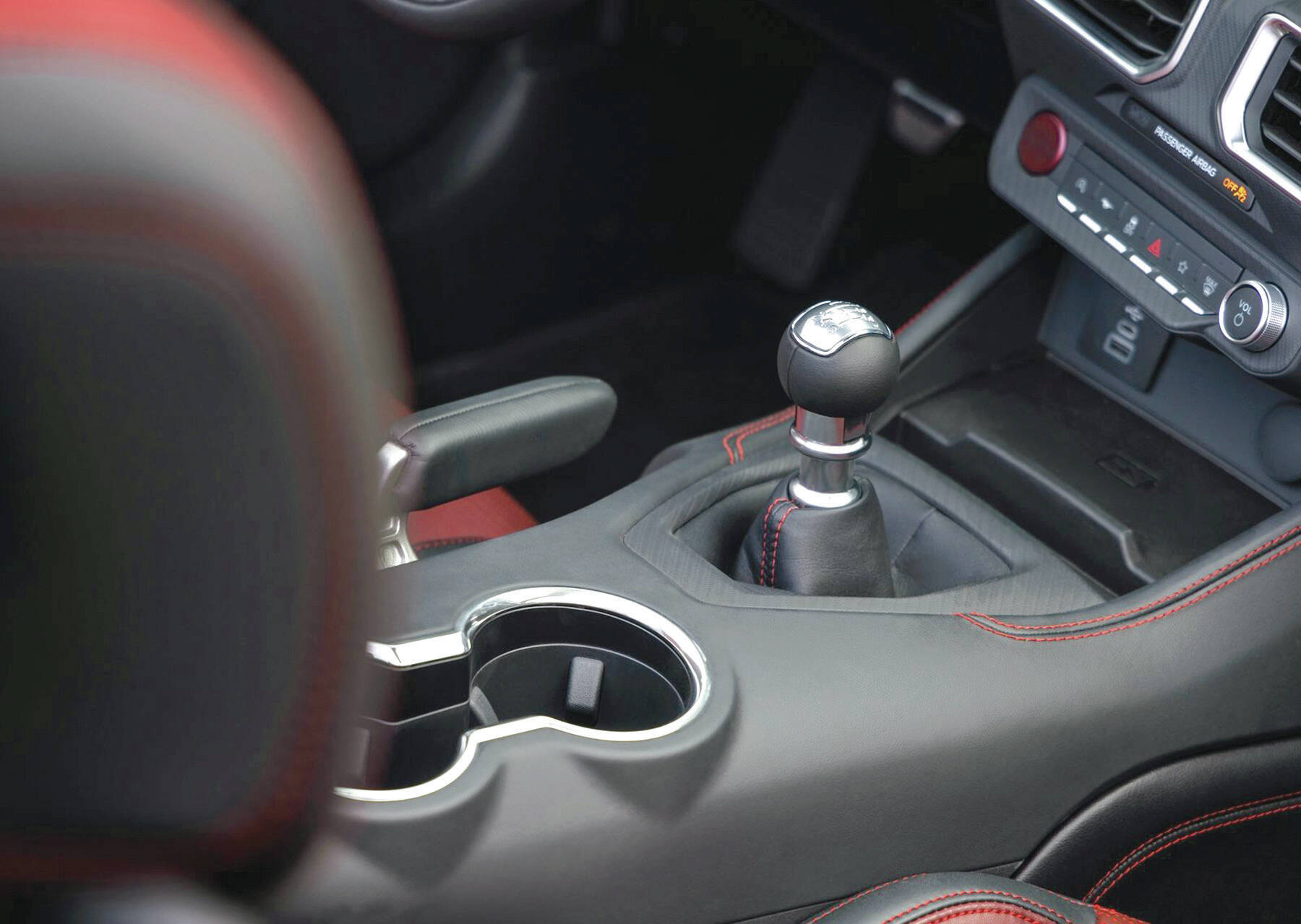 What you should know: 2024 Ford Mustang
Type: Rear-wheel-drive fastback coupe and convertible
Engines (h.p.): 2.3-litre I-4, turbocharged (315); 5.0-litre V-8 (480/500)
Transmissions: Six-speed manual (std. w/5.0); 10-speed automatic (std. w/2.3)
Market position: The nearly 60-year-old Mustang brand has weathered the competition to become by far the best-selling such model in a small group that, for now, includes the Dodge Challenger and Chevrolet Camaro.
Points: Tougher-looking styling advances the previous design. • On paper, the turbocharged four-cylinder and nonturbo V-8 engines produce more than before, but it will be unnoticeable. • Track-oriented Dark Horse trim will provide GT350-level excitement. • Unique drift brake and Remote Rev systems will likely be popular, but they're unnecessary tricks.
Active safety: Blind-spot warning with rear cross-traffic backup alert (opt.); automatic emergency front and rears braking (std.); inattentive-driver alert (std.); lane-departure warning (std.); pedestrian detection (std.); speed-sign recognition (std.)
L/100 km (city/hwy): n.a.
Base price (incl. destination): $35,000 (est.)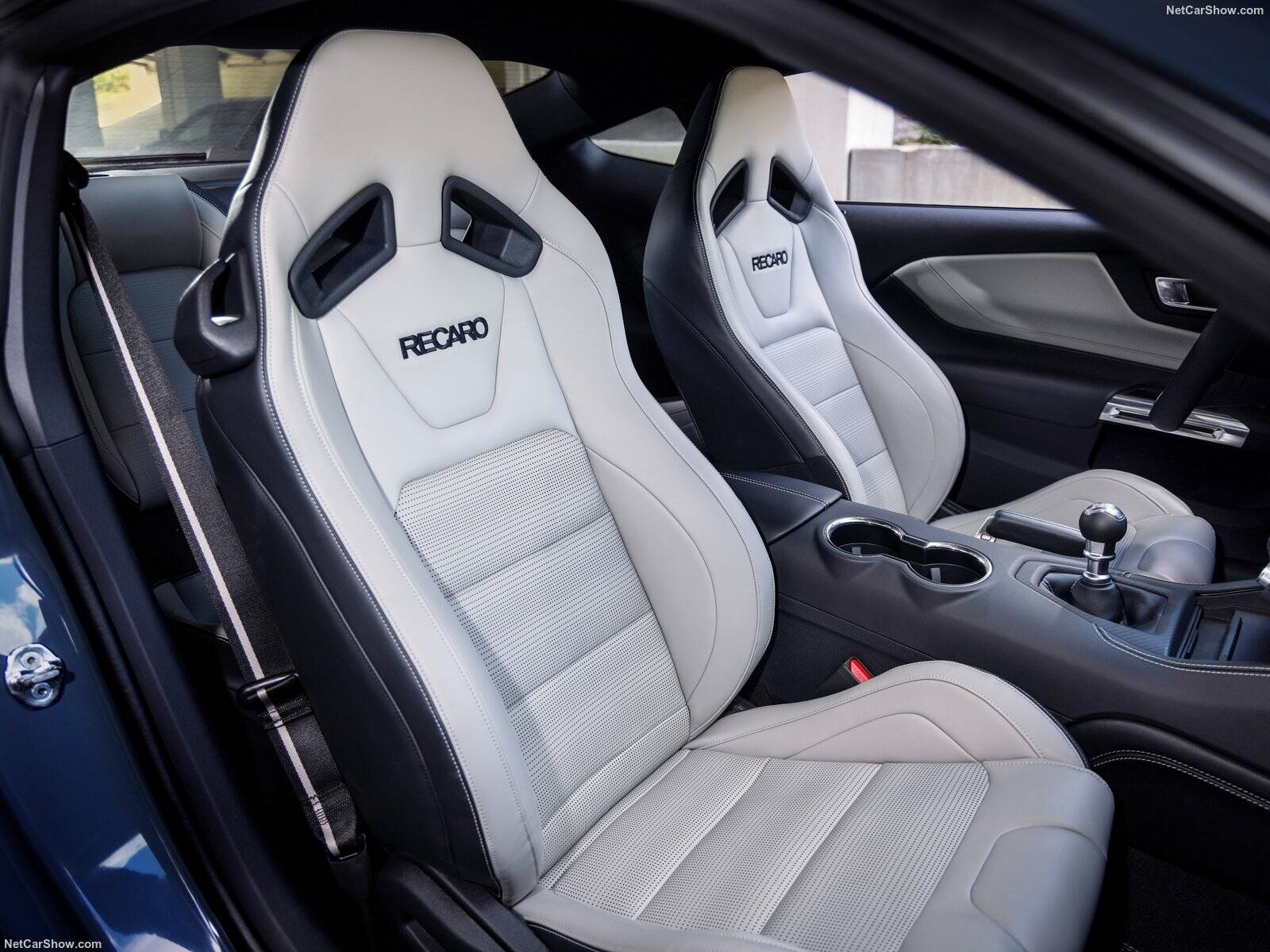 BY COMPARISON
Chevrolet Camaro
Base price: $33,350
Wide range of power available, from 275-650 horsepower.
Dodge Challenger
Base price: $41,000
It's the final year for this aging model. Special editions up to 1,025 horses.
Cadillac CT4
Base price: $42,700
Upscale sedan looks great. V-Series, Blackwing models add performance.
– written by Malcom Gunn, Managing Partner at Wheelbase Media
If you're interested in new or used vehicles, be sure to visit TodaysDrive.com to find your dream car today! Like us on Facebook and follow us on Instagram